Spribe always has its finger on the pulse of iGaming, whether that be products, casino games, or general trends. They don't just stay current- they try to predict what will be big in the future as well.
The majority of their product line features provably fair slots, skill games, turbo games, poker, and crash games – all staples in the iGaming industry that are seeing a surge in popularity.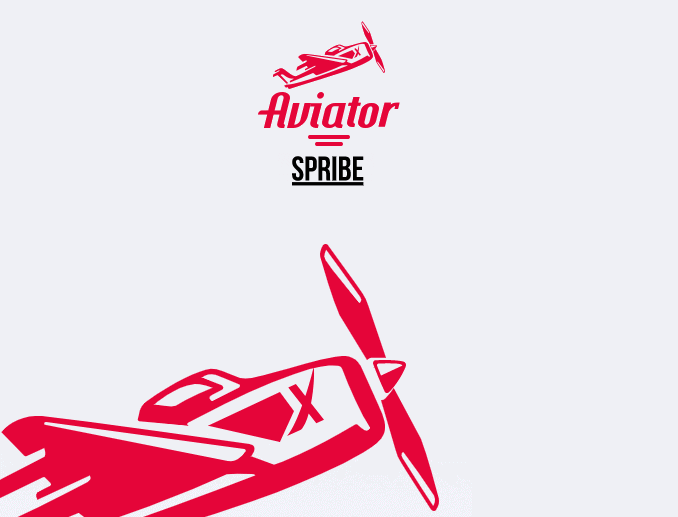 Spribe's aim is to construct innovative products that have a positive effect. The company's management has first-hand experience in both iGaming Software Development & Casino Management, so they always know what operators need and provide excellent games and customer service.
Spribe Information and Licenses
How to contact Spribe Gaming:
Spribe offices:
Klovskyi descent, 7a Kyiv, Ukraine
Tartu mnt 83-701, 10115, Tallinn, Estonia
Spribe Certifications and Licenses:
| | |
| --- | --- |
| Malta – Malta Gaming Authority | B2B – CRITICAL GAMING SUPPLY & GAMINGSERVICE LICENSE Nr: RN/189/2020 |
| United Kingdom – UK Gambling Commission | REMOTE OPERATING LICENCENr: 000-057302-R-333085-001 |
| Gibraltar – Gibraltar Gaming Commission | Full approval on game supply |
| Romania – Romania National Gambling Office | CLASS 2 LICENCENr.785/24.04.2020 |
| Croatia – MINISTARSTVO FINANCIJA Porezna uprava | RNG certificate (SPR-CC-200416-RNG-C1)Game certificate (SPR-HR-200518-01-GC-R2) |
| Italy – Autonoma dei Monopoli di Stato | RNG certificate (SPR-IT-20200130-01-RNG-C1)Game certificate (SPR-IT-200130-GC-R1) |
| Bulgaria – State Gambling Commission | RNG certificate (SPR-BG-2020130-01-RNG-C1)Game certificate (SPR-BG-200130-GC-R1) |
| Serbia – Ministry of Finance Gaming Authority | RNG certificate (SRP-UK-191114-01-RNG-C2)Game certificate (SPR-UK-191115-01-GC-R2) |
| Colombia – Colijuegos | RNG certificate (SPR -CO-201214-01-GC-R1) &Game certificate (SPR-CO-201210-01-RC-R1) |
| Sweden – Spelinspektionen | RNG certificate (SPR-SE-200915-01-RNG-C1)Game certificate (SPR-SE-201013-01-GC-R1) |
| Belarus – Gaming Business Monitoring Center | Certificate Nr.GSW_VIZ-10/20-IL |
| South Africa – Western Cape Gambling and Racing Board | Certificate of Suitability License No 10189818-001 |
| Georgia – Ministry of Finance of Georgia | Permit for game supply N19-02/05 |
| Greece – Hellenic Gaming Commission | Game & RNG certificate (Test report No TRS-J0034-I0061 (GLI-19)) |
| Latvia – Lotteries and Gambling Supervisory Inspection | RNG certificate (SPR-LV-210421-01-RNG-C1)Game certificate (SPR-LV-210421-01-GC-R1) |
| Lithuania – Gaming Control Authority | RNG certificate (SPR-LIT-210727-01-RC-R1)Game certificate (SPR-LT-210729-01-GC-R1) |
| Netherlands – Kansspelautoriteit | RNG certificate (SPR-NL-210506-RC-R1)Game certificate (SPR-NL-2100520-01-GC-R1) |
| Switzerland – Swiss Gambling Supervisory Authority (Gespa) | RNG certificate (SPR-CH-210706-01-RC-R1)Game certificate (SPR-CH-210706-01-GC-R1) |
Other Spribe Games
Aviator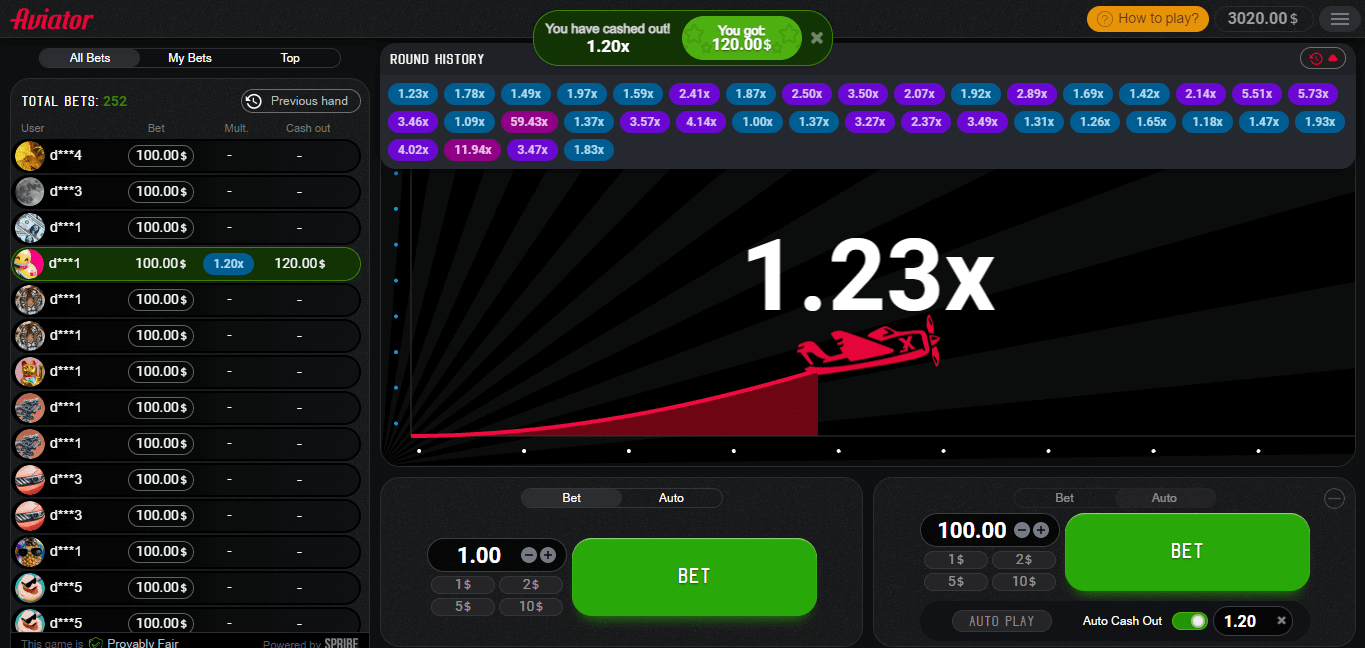 In Aviator slot game, players must try to earn as much money as possible before the plane crashes. The round starts with a small multiplier, but it quickly starts growing larger. Players have to be careful not to get too greedy and lose everything.
Keno
Keno is a game similar to the lottery where you can choose 10 numbers out of 36. The amount you bet will depend on how many chosen numbers match. If all 10 of your numbers match, then you win a lot!
Hotline
If you're looking for an engaging and fast-paced game with the chance to win big, Hotline is a perfect choice. With a top prize of X600 original Bet, there's no limit to what you can achieve.
Goal
The objective of the player in this game is to reach the end of the playing area and score a goal. Each line represents a step forward in the game, but there is also a bomb hidden in each of the five different lines. The player must guess which line contains the bomb in order to progress. If they're feeling lucky, players can cash out their winnings after each successful round, but if they choose to keep playing, their potential earnings will grow even larger.
Conclusion
Overall, Spribe is a leading developer of innovative and engaging iGaming products. Whether you're looking for slots, poker, or skill games, Spribe offers something for everyone. Their focus on customer service and quality products makes them a top choice in the industry.
FAQ
Who is the developer of Aviator Game?
The developer of Aviator Game is Spribe Gaming. Originally founded in 2018, Spribe has been at the forefront of iGaming development, creating innovative and engaging games for players around the world.
Who Is Spribe?
Spribe is a leading developer of online gaming products. Their team has extensive experience in iGaming software development and casino management, allowing them to create high-quality games with excellent customer service. They are committed to providing innovative solutions that have a positive impact on the industry as a whole.
Is Spribe licensed?
Yes, Spribe is licensed by many regulatory bodies and certifications around the world. You can view their regulatory certificates on their website, as well as learn more about their products and games. They have also received certifications from third-party testing companies for their games, ensuring that they are fair and secure for players to use.